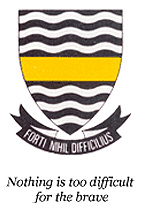 Upcoming Events
Join us for the Centenary Jeppe Fun Run/Walk on Saturday 18th August 2018. Tickets are R40 each and are available […]
Save the date 31 August for the Ruth First Fiesta at the Linder Auditorium.
News

Congratulations to Mr Bester and the Jeppe Girls Choir who were awarded a gold medal and a silver medal for […]
The Jeppe choir will be participating in the 10th World Choir Games to be held in Tshwane from 4th to […]
More News
Centenary
Donate
Join Groups

MySchool
Click here for more info
Soccer
2016 was a very successful year for Jeppe soccer.
For the first time, three teams were entered into the Janine van Wyk (JvW) Girls-School League: 2x U15 teams managed by Mr Bloem and Mr Brijnath, were entered into two different streams and neither lost a match throughout the pool games, playing soccer of a very high standard. Both u15 teams finished top of their streams and played in the League Playoffs at the Germiston Sports Grounds on Saturday 24 September. The team managed by Mr Brijnath narrowly lost their quarter final. The team managed by Mr Bloem reached the League Final, and had a convincing win of 3-0 over Vorentoe. They were awarded the Sports Team of the Month at the end of the third term.
The 1st XI also enjoyed an excellent unbeaten run into the playoffs. Their captain, Lindo Sukazi, scored 29 goals in 13 games – no mean feat! With comprehensive wins over Waverley Girls and Pretoria High School for Girls in the quarter and semi-final respectively, the trophy was up for grabs. Having lost Caeleb Williams to a serious knee injury earlier in the season the team had to call on U15 players  who were exhausted after their earlier final. We lost on the penalty shoot-out and were left with silver medals.
The vice-captain Joice Msimuko was the other stand-out player in the 1st XI with consistently strong performances in defence. Joice has the potential to be a great soccer player and we look forward to tracking her progress. The new season will see games played on our astro-court and we look forward to increased numbers of participants next year
The following girls were recognised during 2017 for their contribution to soccer:
Soccer
Full Colours (Re-award): Joice Msimuko
Half Colours (Re-award): Megan Reveley, Samantha Schutte
Merit Award: Danica Lotter, Naledi Nare, Caeleb Williams
Team: Joice Msimuko, Naledi Nare, Samantha Schutte and Caeleb Williams