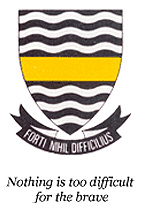 Upcoming Events
News

Congratulations to the following music students who passed their external exams. Seen here are Naledi Shabangu who passed her Grade […]
We are having problems with our switchboard and many of our extensions are not working today (15 May 2018). We […]
The Class of 2017 Matric Remarks can be collected from Mrs Goldin at the school  between 08:00 and 14:00. We have […]
More News
Centenary
Donate
Join Groups

MySchool
Click here for more info
Swimming
The swimming season runs from January to March each year, with some pre-season training taking place from September . The Jeppe swimming team is made up of approximately 40 swimmers from all grades and they participate in the Johannesburg Girls B Inter-High School League.
Inter-House Gala
The 2016 Inter house gala was a very eventful day, with some unexpected results.  The matrics looked amazing in their inspired costumes – Harveya were in flames, Disa were Frogs, Nerine, Caution Signs, Protea American Indians, Crassula Super Mario and Gerbera Ninjas.
Thanks to these vibrant and enthusiastic cheerleaders, the day was a guaranteed success.   
Results
Junior Section—Nerine were the winners, Crassula came second and Disa third.
Senior Section—Gerbera came first, Harveya second and Nerine third.
Combined Teams Results – Nerine moved from 6th place in 2015 to 1st place this year! Gerbera took 2nd place, Crassula 3rd, Disa and Harveya 4th and Protea 6th .
No individual swimming  records were made on the day, but Harveya broke the record for the Senior Freestyle Relay with a time of 1 min 5.48 secs.
Inter-High Gala
The Inter High Gala took place on 5 March. As always the Jeppe team spirit was fantastic and the Grade 8 supporters cheered  our swimmers on with pride. We came 8th out of 10 schools.
Midmar Mile
The Midmar mile is the world's largest open water swim. It took place the weekend of the 13th and 14th of February and Jeppe Girls had 3 teams participating in the Non-Company event on Saturday.
Our girls swam very well. Our first swimmer out of the water was Victoria Griffiths followed by Caitlin Davies and Gina Warner. All three of these girls were in the top 80 out of 867 swimmers in this event.
On Sunday Victoria, Caitlin Davies, Nicole Baxter, Sydney McDougall and Daniella De Freitas took to the water again to swim the individual event. Caitlin Davies also swam in the family event on Saturday morning making it three miles in one weekend for her!
Well done to our swimmers. We are looking forward to more girls swimming for Jeppe Girls next year
Office Bearers for 2018:
Captain – Caitlin Davies and Vice captain – Bethany Harker
The following girls were recognised during 2017 for their contribution to swimming:
Half Colours (New) – Bethany Harker, Nicole Baxter, Nadia Calore
Half Colours (Re-Award) – Caitlin Davies
Merit – Sarah Batchelder, Alea Britz, Elizabeth Ballack, Sydney Bagley, Kerri-Lyn Claaase and Kristin Van Aardt
Team – Shaylene Clark, Ruth Furber , Gina Warner