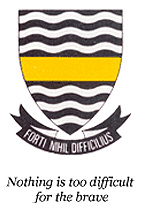 Upcoming Events

An original musical theatre piece and whole school collaboration. May 12-13, 19-20.
News

Jeppe Girls are the Central Gauteng cricket champions for the third year in a row. They played a combined Soweto schools […]
Congratulations to our athletes on their performances at Inter-districts on 27 February 2017: Jenna Stolz (left) came 1st in u15 100m, Kasey […]
The Class of 2016 Matric Remarks can be collected from Mrs Goldin at the school  between 08:00 and 14:00
More News
Centenary
Donate
Join Groups


MySchool
Click here for more info
Volleyball
Jeppe Girls started in a new league in 2016 called the Goliath League. It is organised by Heronbridge and runs in the first term.
We entered the U16 in the American School's annual tournament and the team did very well, making it to the semi finals. The Teams also played in the TUKS tournament.
Volleyball is a team game in which the players really need to communicate and play as one unit. It is an exciting time to be involved in the growth of this sport. It is played in the first, third and fourth school terms.
Office Bearers for 2016:
Captain –  Jaime Japhta and Vice Captain – Angelique Wöhrnitz
The following girls were recognised in 2016 for their contribution to volleyball:
Half Colours: Jamie Japhta, Dakota De Combes, Angelique Wöhrnitz
Merit: Phumelela Mbutho, Rebekah Arnott, Jesse Haydock, Alison Laidley, Suelly Moreira, Lakshita Padiachey, Mpumelelo Zulu, Jessica Bonthuys, Shannon Howell, Ashleigh Son
Team: Jamie Japhta, Laura Diallo, Surprise Petja