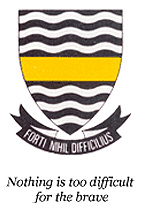 Upcoming Events
Join us for the third Ruth First Fiesta in support of the Ruth First Jeppe Memorial Scholarships. The  Programme ranges […]
News
The Gauteng Department of Education announced on Friday evening that the opening of Online Applications for 2020 for grade 8 […]

Newsletter March 2019
Class of 2018 matric re-marks are available for collection at the school from Mrs Goldin until 14:00 today (14 March) […]
More News
Centenary
Donate
Join Groups

MySchool
Click here for more info
Three learners in the 2018 De Beers English Olympiad Top 100
Congratulations to our learners who wrote the 2018 De Beers English Olympiad. The theme of the Olympiad was War and Peace and our girls participated enthusiastically.
Three of our learners were awarded Gold certificates and came in the top 100 – Kimberley January came 49th, Tayana Magatti came 59th and Aisling de Lange came 75th (out of 7832 candidates who participated in the olympiad!)
Tiffany Harzon and Israa Hafeez were awarded Silver certificates, and Melissa Nyalungu, Ivana Garvanski, Ruth Bowdler, Nneka Nwodo, Linda Ntembezi, Abigail Hartley and Jayme Smith were awarded Bronze certificates.