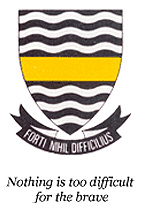 Upcoming Events

…an extravaganza of drama, dance and music on 11th and 12th May. Tickets will go on sale in term 2.
News

67blankets for Nelson Mandela are again going for a world record in July this year – the longest crocheted scarf. […]

Getting into the spirit of the 90th Flower Show which takes place on Friday 23rd February and Saturday 24th February, […]

Congratulations to Caitlin Davies who is seen above with the special medal she was awarded for swimming 8 miles in […]
More News
Centenary
Donate
Join Groups

MySchool
Click here for more info
Top of the District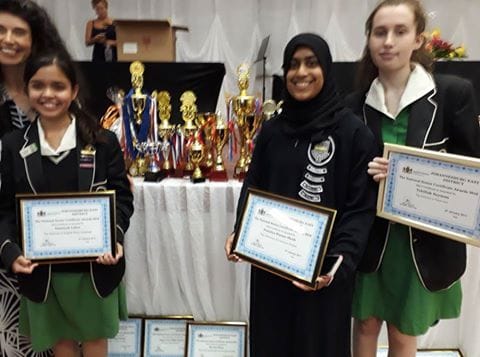 There were trophies, certificates and medals galore for Jeppe Girls at the District Awards for Johannesburg East 2016 Grade12's held in Sandton at Crawford College.
Tasmiyah Laher (left) received
Top student in the District for: English Home Language; Afrikaans First Additional Language; Physical Sciences; Life Sciences and Accounting (100%).
She was also named the Best overall student in the District.

Sumaiya Shaik (centre) received: Top student in the District for Consumer Studies
Tehillah Snyman (right) received: Top student in the District for Visual Arts
Jeppe Girls received:
1 Trophy for 100% pass rate in 2016
2 Best performing school in the District
3 Director's special award for 100% pass rate for 23 years.
Well done to ALL the girls, parents, teachers and primary school teachers.