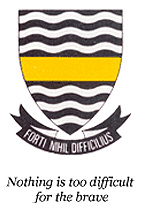 Upcoming Events

An original musical theatre piece and whole school collaboration. May 12-13, 19-20.
News

Jeppe Girls are the Central Gauteng cricket champions for the third year in a row. They played a combined Soweto schools […]
Congratulations to our athletes on their performances at Inter-districts on 27 February 2017: Jenna Stolz (left) came 1st in u15 100m, Kasey […]
The Class of 2016 Matric Remarks can be collected from Mrs Goldin at the school  between 08:00 and 14:00
More News
Centenary
Donate
Join Groups


MySchool
Click here for more info
Top of the District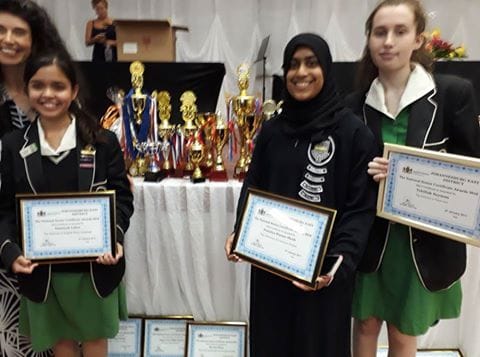 There were trophies, certificates and medals galore for Jeppe Girls at the District Awards for Johannesburg East 2016 Grade12's held in Sandton at Crawford College.
Tasmiyah Laher (left) received
Top student in the District for: English Home Language; Afrikaans First Additional Language; Physical Sciences; Life Sciences and Accounting (100%).
She was also named the Best overall student in the District.

Sumaiya Shaik (centre) received: Top student in the District for Consumer Studies
Tehillah Snyman (right) received: Top student in the District for Visual Arts
Jeppe Girls received:
1 Trophy for 100% pass rate in 2016
2 Best performing school in the District
3 Director's special award for 100% pass rate for 23 years.
Well done to ALL the girls, parents, teachers and primary school teachers.